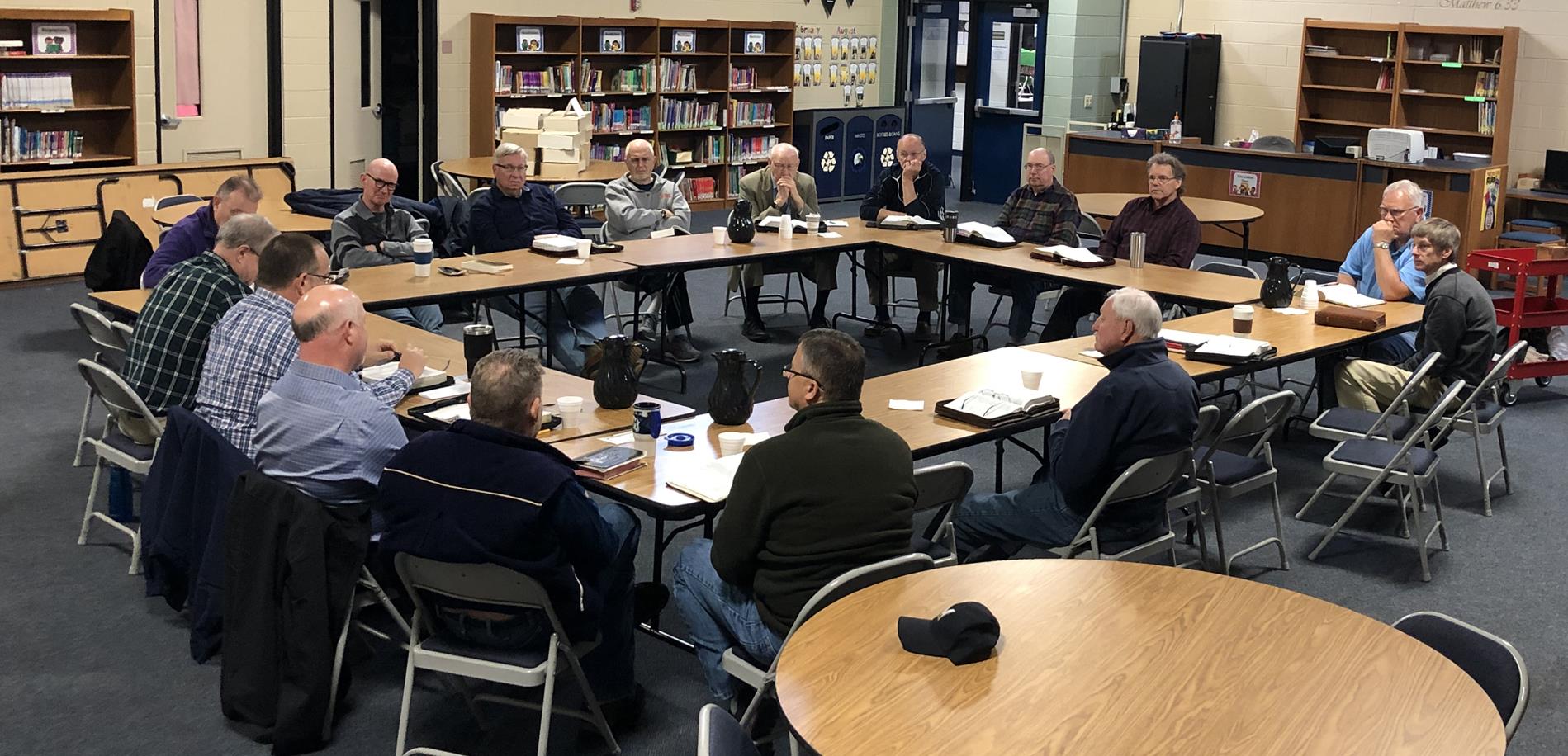 So if there is any encouragement in Christ, any comfort from love, any participation in the Spirit, any affection and sympathy, complete my joy by being of the same mind, having the same love, being in full accord and of one mind. Do nothing from selfish ambition or conceit, but in humility count others more significant than yourselves. Let each of you look not only to his own interests, but also to the interests of others. ~ Philippians 2:1-4
What began as a small group of men gathering on Tuesday mornings for Bible Study has grown into a ministry where men not only connect with one another, but more importantly with Jesus Christ. As a result of this growth, there are now two Tuesday morning and Wednesday Evening Men's Bibles Studies with additional small group studies offered throughout the year.
Likewise, in 2012, feeling compelled that there was far more to offer in regard to spiritual growth and fellowship, Divine Redeemer's Ministry to Men (MTM) was formed in order to live out its rediscovered purpose -- Living with Jesus…Connecting with Men. Since then, this has remained the center of MTM, and it has become evident in the events and activities that have taken place since then.
These days, you can join us in one of our two Tuesday morning Bible Studies (6:30 AM in the Media Center and Fellowship Hall), or one of our small group studies. There are also several retreats, fellowship events/activities, and conferences offered throughout the year. Below are the ones offered this Winter.
It's amazing what God continues to do at Divine Redeemer. What started out as a single small Bible Study has grown to where you can now find a number of opportunities to join other men -- reading God's Word, enjoying life together, and growing together as fathers, sons, husbands, brothers, and friends.
Whether you're a member of Divine Redeemer or not, these Bible Studies, events, and activities are designed for men everywhere to get connected to Jesus and one another. If you would like to get involved or wish to speak to someone about our MTM, feel free to email Pastor Seth Flick at seth.flick@drlc.org.
Please join us as we are Living with Jesus…Connecting with Men!
Men's Bible Study Weekly Schedule
Tuesdays: 6:30 am in the Media Center
Tuesdays: 6:30 am in the Fellowship Hall
Wednesdays: 5:30 pm in the Fellowship Hall
All men are welcome - just come show up!
UPCOMING EVENTS TBD:
Chainsaws & Fellowship Workday (Bring work gloves)
Men's Breakfast
Caroling & Fellowship
No Regrets Conference