An estimated 50% of Americans do not have a will and many more have done no serious estate planning. Even when there is a plan, oftentimes Christian ministries are unintentionally forgotten. An endowment fund is a commonly used tool that will enable donors to sustain Divine Redeemer's mission and ministry over an extended period of time. The Divine Redeemer Ministry Endowment Fund was established in November of 2014 to encourage and facilitate sound financial planning that will give families peace, provision and protection while also supporting the ongoing mission of God's church.
The Divine Redeemer Ministry Endowment Fund can help you:
Create a lasting Christian Legacy

Provide financial support over an extended period of time

Support ministry activities beyond the congregation's budget

Make tax advantaged gifts that will protect your loved ones.
What is the Divine Redeemer Lutheran Church & School Ministry Endowment Fund?
The DR Ministry Endowment Fund is a permanent fund established to offer DR's members and friends the opportunity to leave a legacy of faith for future generations. It is intended to enhance the church and school ministry and witness to the love of God in Jesus Christ. Gifts to the Endowment Fund become a part of a perpetual fund with earnings used to expand and enrich the mission and ministry of Divine Redeemer Church and School. The Fund is built entirely upon the vision and generosity of DR's members and is totally separate from the church and school's annual operating budget and building funds. Available funds are distributed to support projects that are above and beyond normal budgeted items.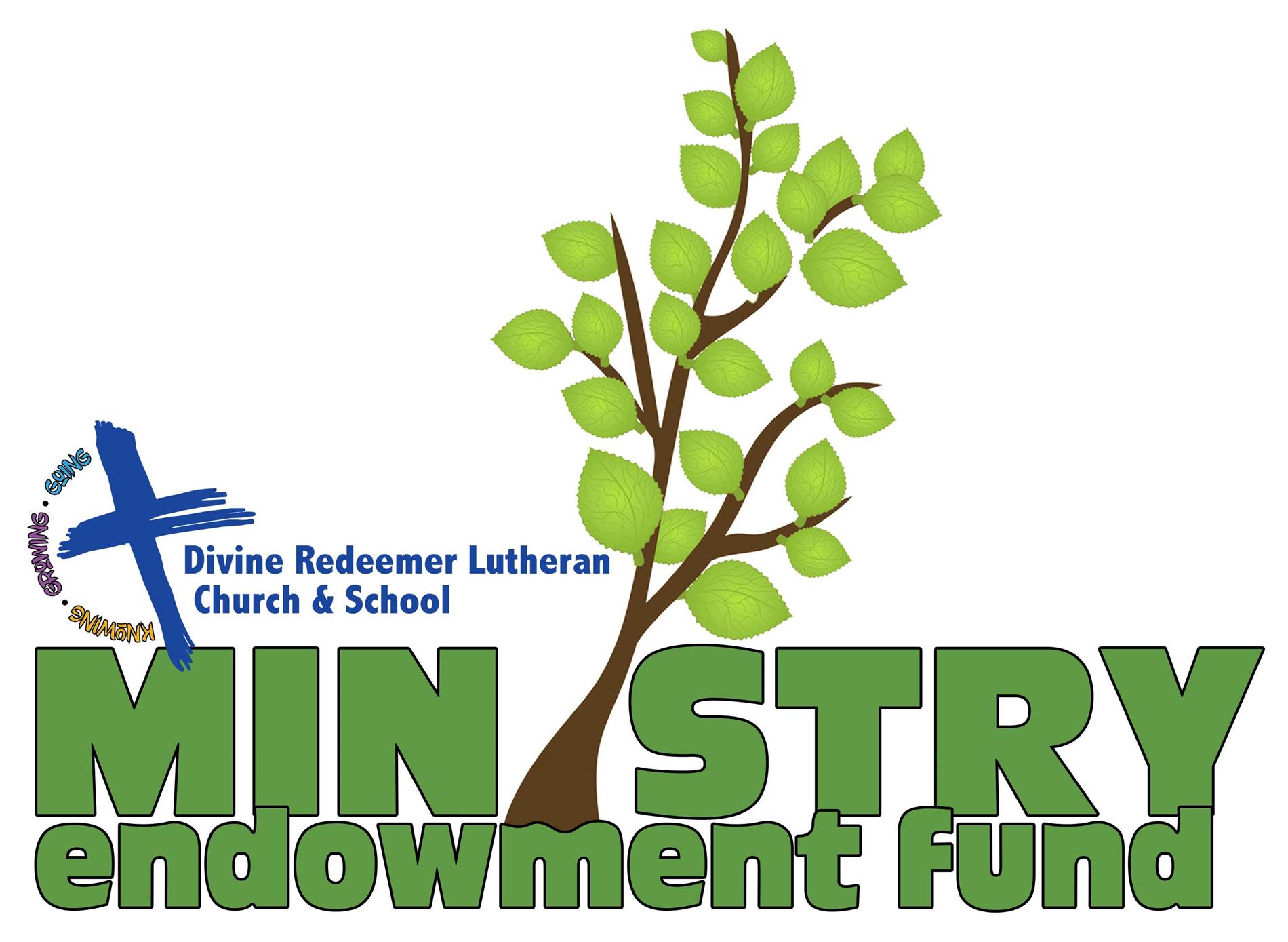 Eternity Giving Introduction by Dennis Pordon
How do I find out more information about the Endowment Fund?
Information is available at DRLC.org/ministryendowmentfund, or you may contact the church office at 262-367-8400 and they will connect you with Pastor Seth or a member of the Endowment Committee. May God guide you as you seek to serve Him with all that He has given you!
Church Office
262-367-8400 ext. 100
gail.arnold@drlc.org
Pastor Seth Flick
262-367-8400 ext. 114
seth.flick@drlc.org
Light of Christ Endowment Scholarship
2023 - Camryn Aldrich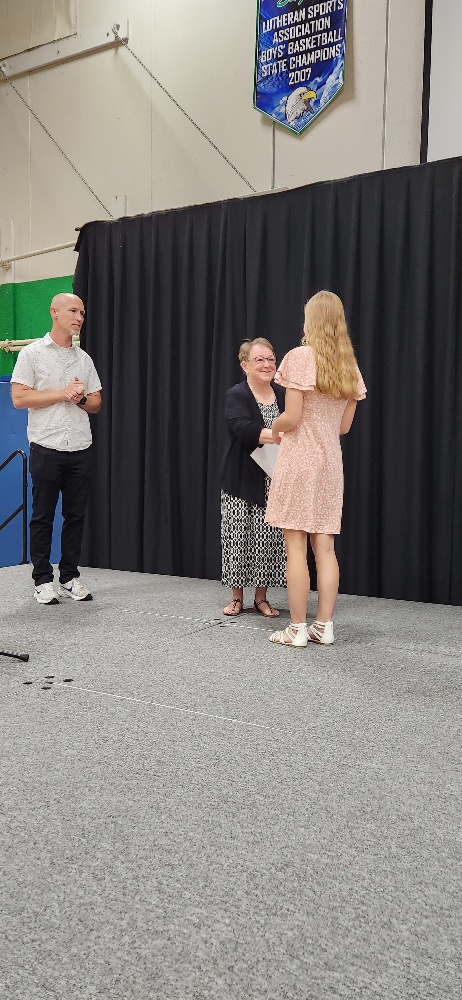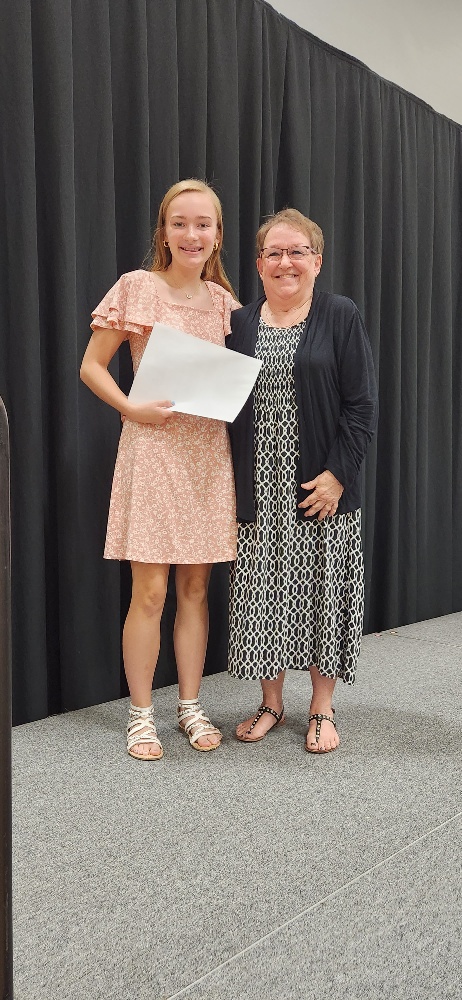 Frequently Asked Questions (FAQs) about the DR Endowment Fund
The Endowment Committee at Divine Redeemer Lutheran Church is excited to host a Will & Estate Planning Workshop & Eternity Giving Guidance on Saturday, October 14th, 2023 at 9AM.
Get a chance to Ask the Experts your will and estate questions! In the panel we will have:
Diana Raasch - district vice president at Lutheran Church Extension Fund, LCEF
Attorney Mike Kaiser. Kaiser Holahan LLC
Other Panel Members - Coming soon!
The Legacy Circle was established in late 2018 to encourage and recognize those who have graciously included Divine Redeemer in their will, estate plan, or other planned giving program ("Legacy Gift"). A Legacy Tree display in the church narthex will include the names of individuals/families and anonymous enrollees in the Legacy Circle. The enrollment process involves a simple one page form and no other documentation or description of the Legacy Gift is required. There is no minimum size requirement for the future gift. The enrollment form includes a checkbox to indicate that the enrollee does not wish to have their name displayed and will instead appear on the Legacy Tree as anonymous. Enrollment Forms are available next to the Legacy Tree, from the church office, and as a downloadable PDF.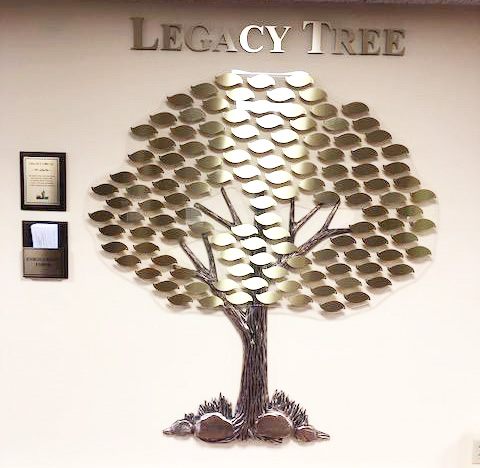 Divine Redeemer Ministry Endowment Fund Team:
Board Appointed Members
Bob Mikulec
Ron Bader
Ginny Braun
John Uttech
Standing Committee Members
Pastor Seth Flick - Executive Pastor
Dennis Gehrke - President of the Board of Directors
Advisors
John Raasch
Dennis Pordon