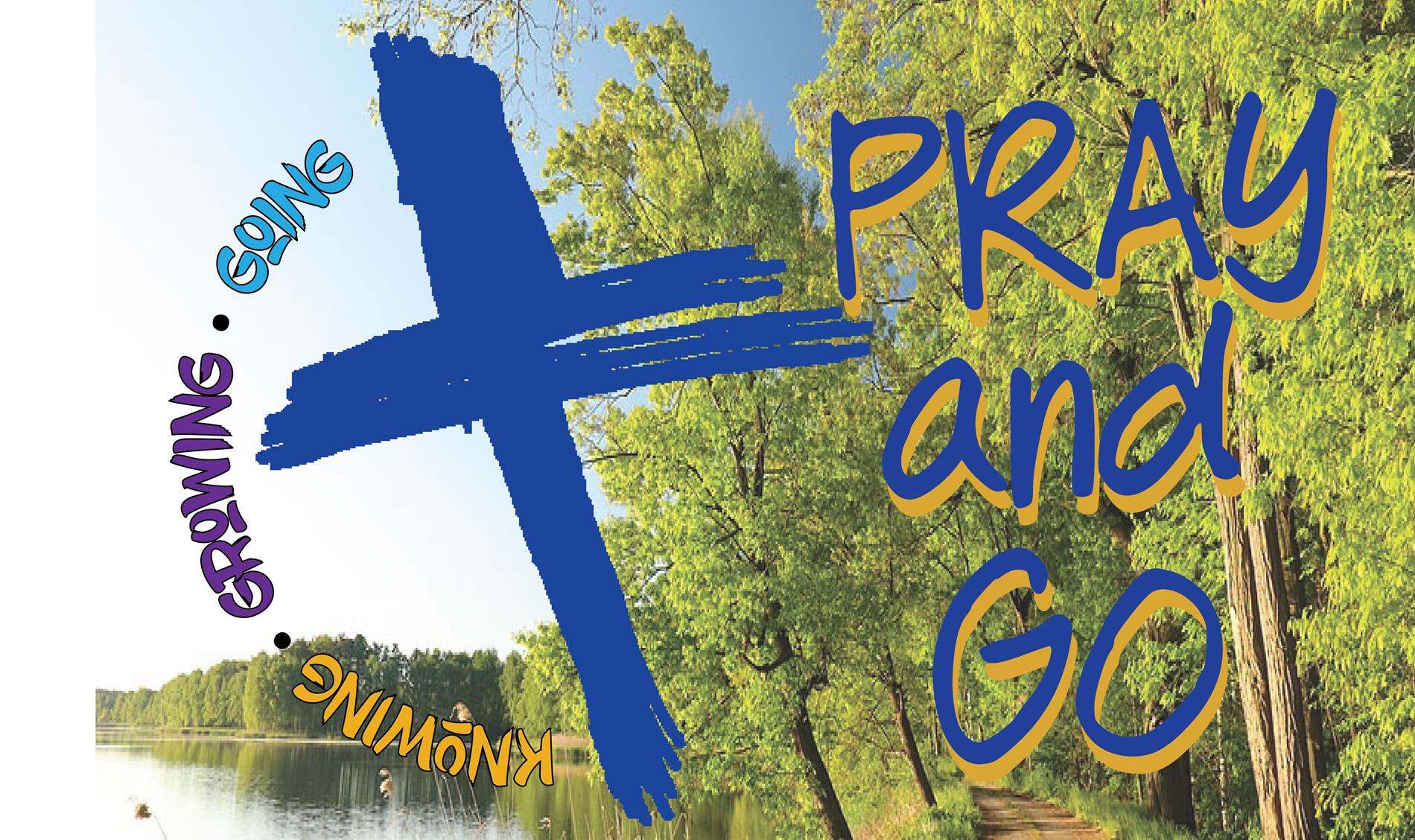 What is Pray and GO?

Pray and Go is designed to equip our people to fulfill the Great Commission of making disciples of all nations (Matt. 28). Ever since the church was founded, the pattern of meeting for prayer and then going out to witness to their community has been the pattern of the Christian life. Praying for opportunities to share the Gospel, then going to share Christ with others. Praying for one another in the church, and then going to make disciples. Praying for missionaries to spread God's Word, then going on mission. PRAYING and GOING have always been part of the rhythm of being a part of the Christian Church!

Today is no different. As a part of the Larger Christian Church at Divine Redeemer, we are a church that is rooted in our community. We gather for prayer and go out in our vocations to serve others. Pray and Go is designed to help motivate God's people to PRAY and then to GO out into our community! Through Pray and Go, we have the huge goal of praying over every household in Hartland. Why Hartland? Although we are not limited to our zip code, what better place to start than the community that Divine Redeemer has been a part of for just over 50 years? God has placed our church here for a reason and part of that reason is to be a light in our community!

By praying over our community we hope to achieve, with the grace of God, three main goals:

Have every household in our community brought before our Almighty God in prayer. Who knows what God will do with those prayers?!
Provide opportunities for people to hear about Christ as we send teams out to pray over homes in our community
Continue to grow the environment at Divine Redeemer as a congregation that is a praying and going church!

To do this, our Pray and Go teams go out with a prepared map of a specific area of Hartland. They go to those households, say a brief prayer over that household, and then hang a door hanger letting the family know that they have been prayed over. That door hanger also has Divine Redeemer's contact information knowing they can reach out with further prayer requests and needs. Those households have been lifted up before Christ and the families know that there is a church that cares about their community and about their family! There have been many great Gospel conversations that have been had between our team and our community through this opportunity!

If you are interested in learning more about Pray and Go or joining the team please contact Pastor Adam at 262-627-8400 ext. 117 or by emailing Pastor Adam at adam.wolfe@drlc.org.