SIGN UP NOW FOR VBS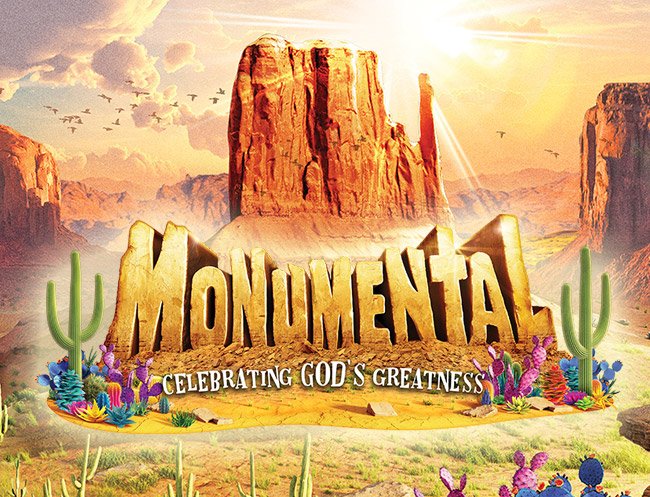 ---
After May 17th families who have not yet registered might have the option to register in person on the first day of VBS if space allows.
To REGISTER see link in comments. Go to
drlc.org/vbs
to learn more.
The theme for 2022 is Monumental Celebrating God's Greatness — Go off-road for a Monumental adventure through the colorful canyons and sunbaked trails of the southwest. By exploring God's awesomeness, kids form a rock-solid faith for the road ahead. We will have a fun, engaging, and hands-on Bible learning experience.