What's Going on November and Thanksgiving at Divine Redeeemer?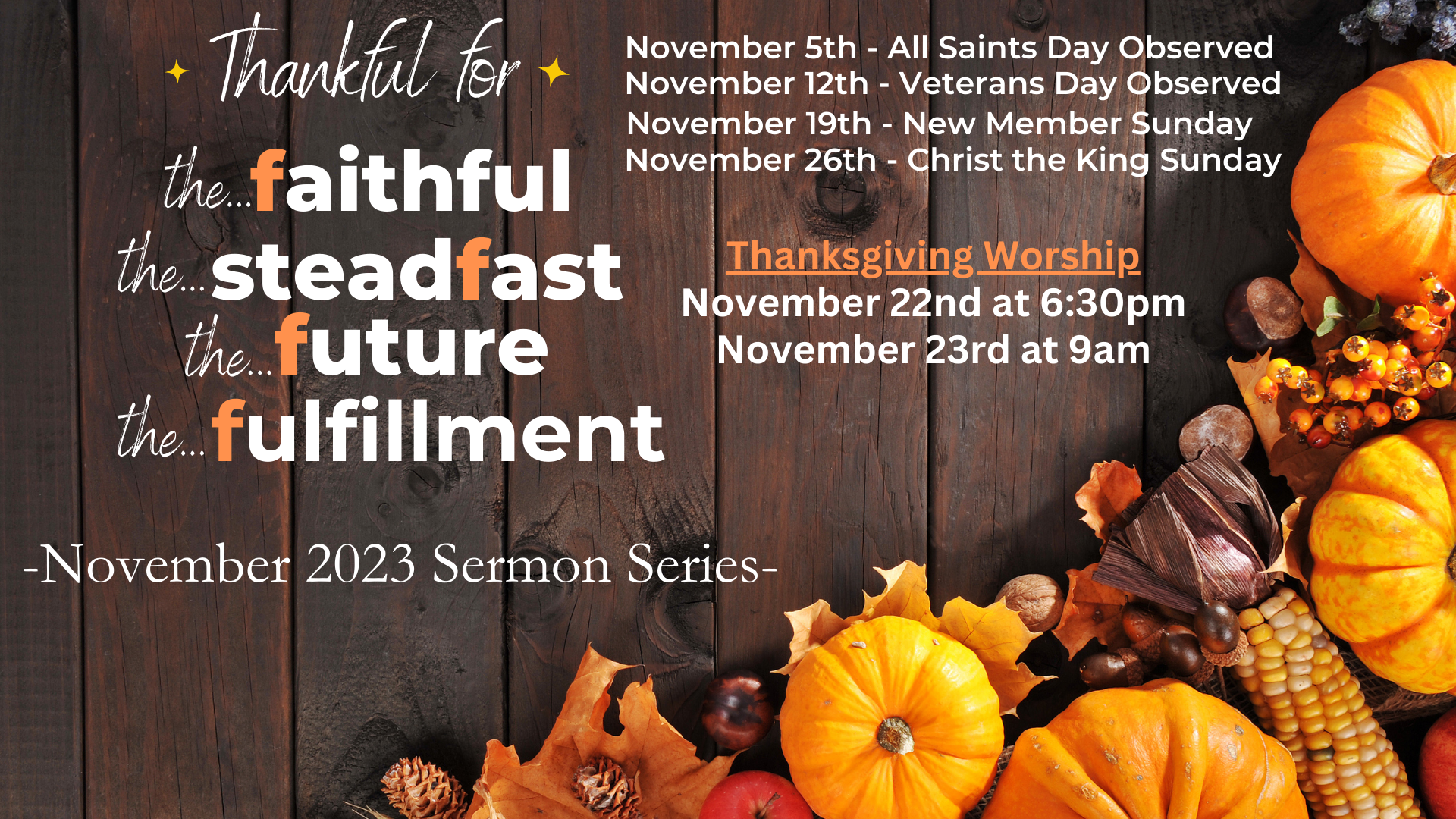 THANKFUL SERMON SERIES

November 5: (All Saints Observed) Thankful for the Faithful
Revelation 7:9-17; Matthew 5:1-12; 1 John 3:1-3
915am:

8

th

Grade Pastoral Forum

1030am: New Member

Transfer Class

1145am:

Baptism Info
Hebrews 11:32-40; Mark 9:33-35; 1 Kings 17:17-24
1

030am: New Member

Transfer Class
Phil. 1:3-11; Isaiah 40:28-31; John 6:35-40
New Member Sunday @ 915

Kids Connection Kids Sing at 10:30am
Thanksgiving Worship Services 2023
Rev. 19:11-19; Mark 13:24-37
On the fourth Thursday in November, we have a national holiday that focuses on being thankful. Here at DR, we have dedicated this entire month to focus on thankfulness. We have been blessed so richly as God's people both personally and as a congregation. We praise God for all that He has done in our midst over the past 51 years and with our current capital campaign. Specifically, we will be thankful for: the faithfully departed as we celebrate All Saints' Day on 11/5, the steadfastness of our military as we honor our veterans on 11/12, the future ministries of our congregation on 11/19, and the fulfillment of Christ's return on Christ the King Sunday on 11/26. Thank You, God for all that You have provided for us!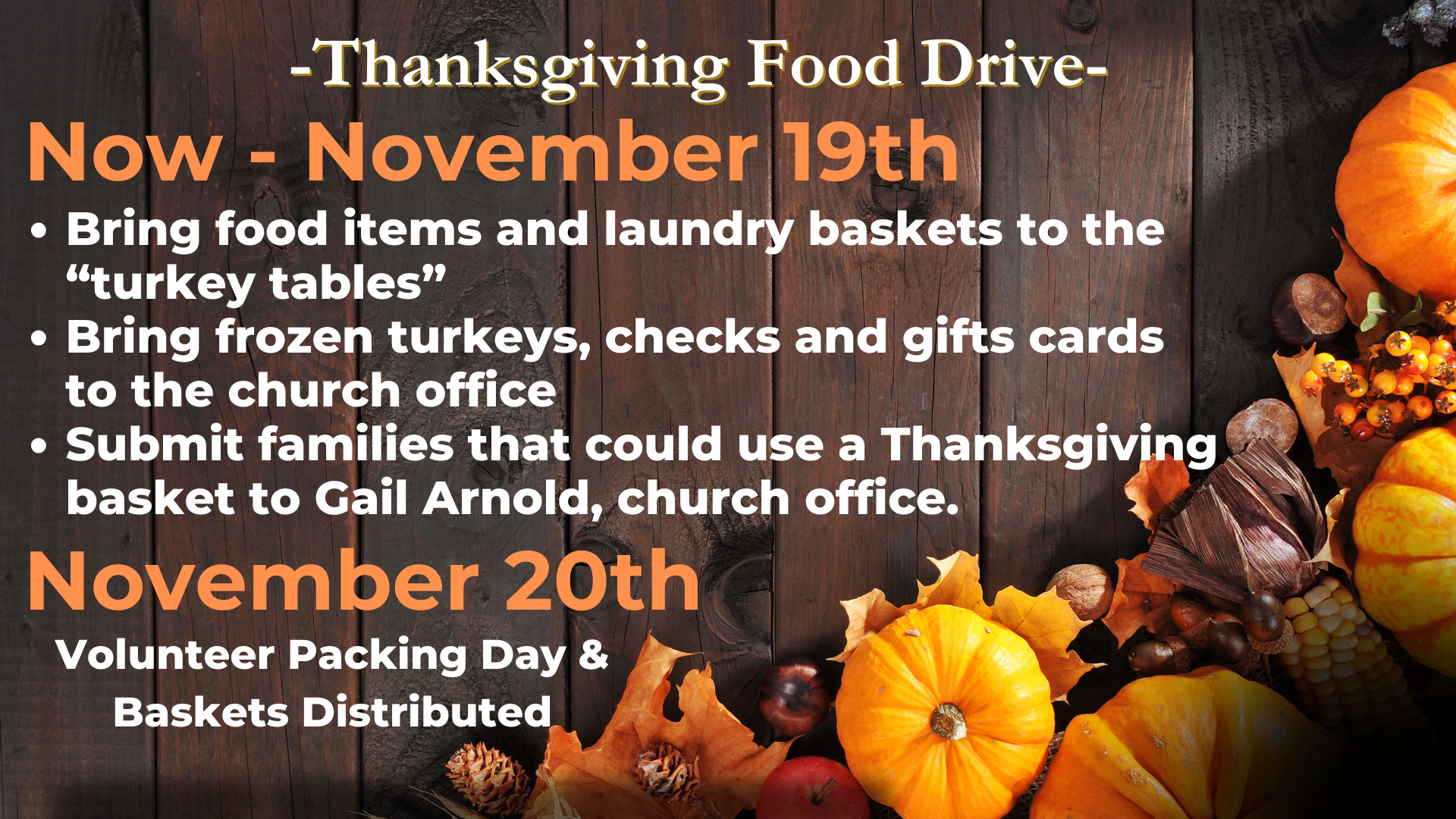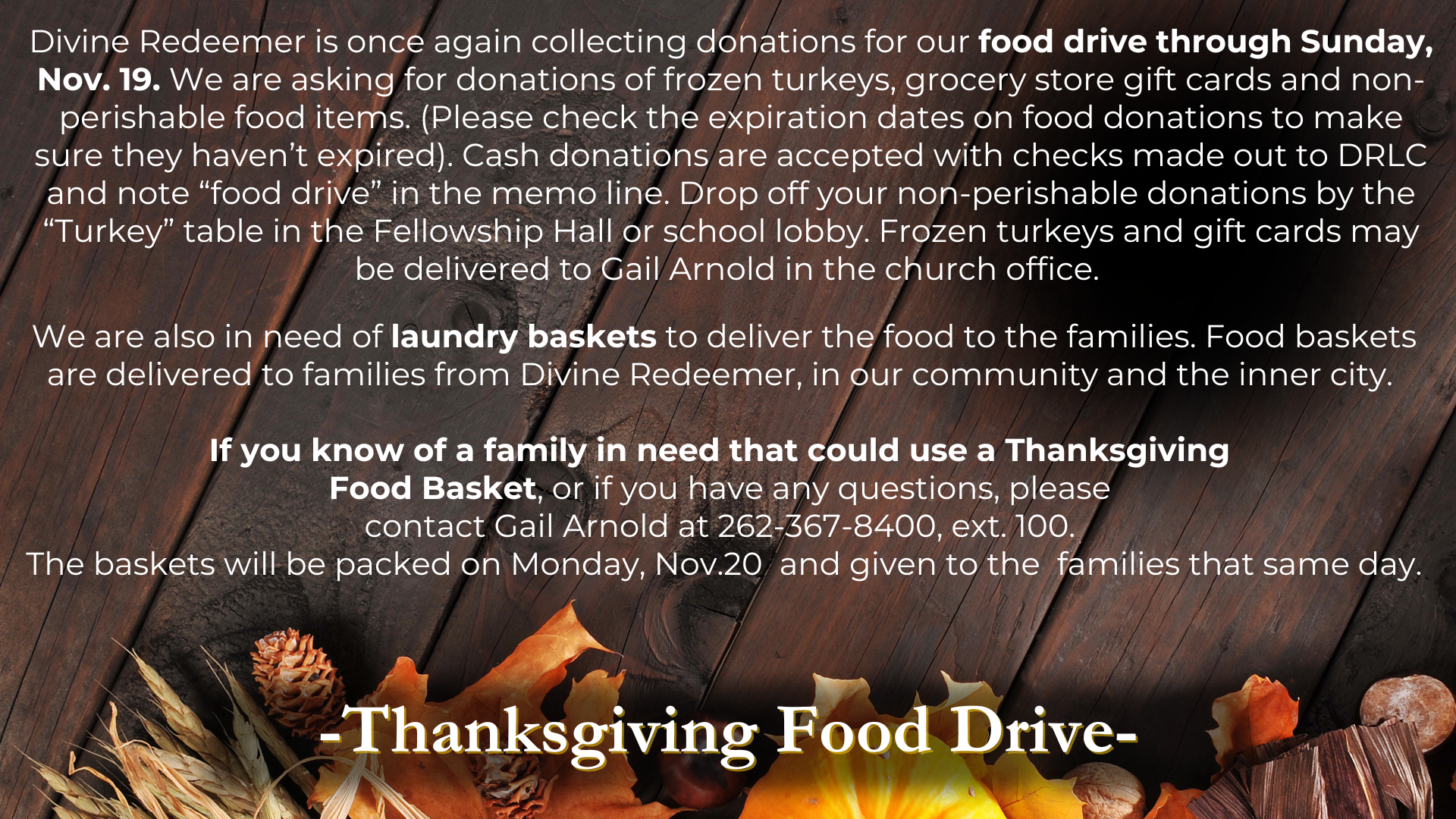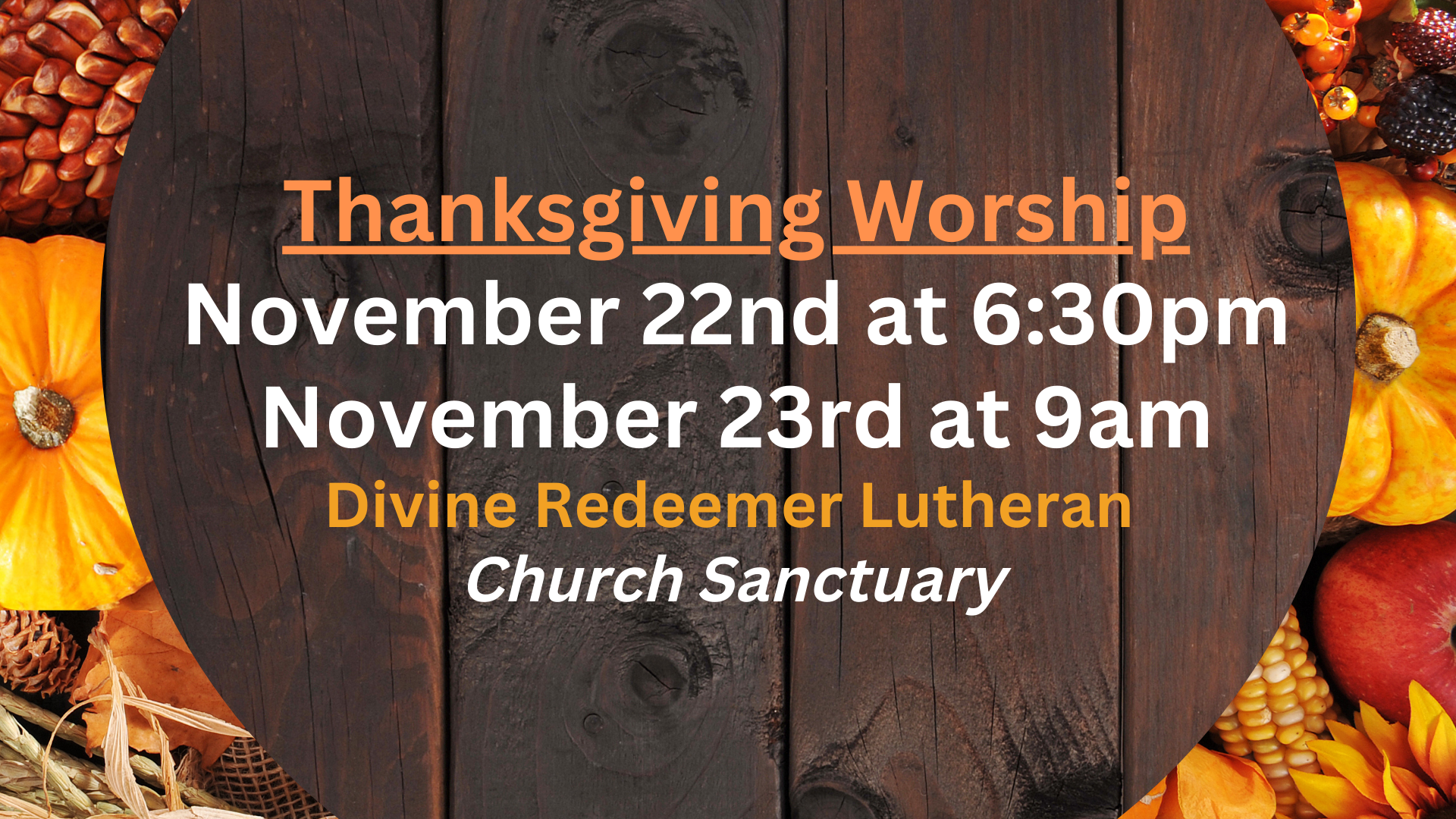 Nov 4: Christmas Shoppe Craft Fair
Nov 5: High School Bible Study (Bronner Home)
Nov 5: High School Bible Study at DR (Room 109)
Nov 9: DivorceCare Event - Surviving the Holidays
Nov 11: Young Adults Small Group Fellowship Hall
MULTIPLE DATES
Prayer Vigil - November 11-12th (see image above for sign up)
Bethel Bible study - 9:15am Sundays Prayer Room
Ken Saydel study - 9:15am Sundays Fellowship Hall
DivorceCare - November 2, 9, 16, 30 6pm Fellowship Hall
GriefShare - November 6, 13, 20, 27 6pm Fellowship Hall
School Break - November 22-24th
Women's Bible Studies here
Men's Bible Studies here