Did you know that there are seven miracle births recorded in the Bible? Isaac, Jacob and Esau, Joseph, Samson, Samuel, John the Baptist and Jesus are Biblical births that occurred because of a special promise from God. Through these miracle births God was preparing the hearts of His people, including us, for the coming of the Messiah. Join us on Sundays and Wednesdays this Advent season as we anticipate and greatly expect the birth of our Savior, Jesus!
December 3: ISSAC SERMON
Genesis 17:15-21; Hebrews 11:8-12
December 6: (Midweek): JACOB and ESAU
Genesis 25:19-26

Preacher's message is Devotional

Tree Lighting – 2k sings
December 10 (Annual Christmas Concert): JOSEPH
Genesis 30:22-24; 37:1-11
December 13 (Midweek): SAMSON
Judges 13:1-14

School Sings/Devotional

Vicki Beversdorf Musicians perform to God's glory
December 17: SAMUEL
1 Samuel 1:1-11; Luke 2:41-52
December 20 (Midweek): JOHN THE BAPTIST
Luke 1:5-17

School Sings/Devotional

- 4K sings
December 24 (Sunday & Christmas Eve): JESUS
Luke 1:26-38;

Luke 2

:1-20
December 25 (Christmas Day): John 1:1-14
Thank you to all who helped, donated and prayed for Operation Christmas Child 2023! Boxes donated from DR were 244. Total boxes from the Oconomowoc Packing event on November 12th were 2,732 (goal was 2,000)! Praise God! Learn moreabout Operation Christmas Child, which is Divine Redeemer's 1st Quarter Mission Partner Focus!
December 2023 Events, Worship Times & More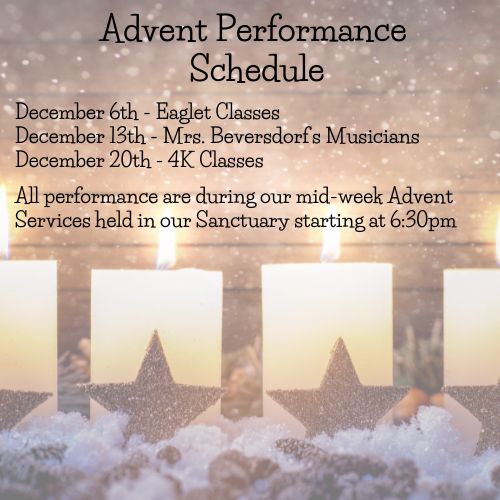 Christmas & Advent is a time of Joy, Love, Hope at Peace. There are many ways to stay in the Word, Worship and Celebrate the REASON FOR THE SEASON at Divine Redeemer. Here are some dates to keep in mind:
There are NO morning services: Sunday, December 24th (Christmas Eve Day)
Church & School Offices closed: December 22 - 26th, December 29, January 1st
Kids Connection and Confirmation do NOT meet: December 24th or December 31st (resumes January 7th)
Many Bible studies are on break: portions of December/early January
Dates:
- High School Bible study at DR (Room 109) at 9:15am - December 10th
- Fall Voters' Meeting - December 10th
- Lake Country Game Night - December 10th
- In home High School study at 6:30pm Bronners - December 17th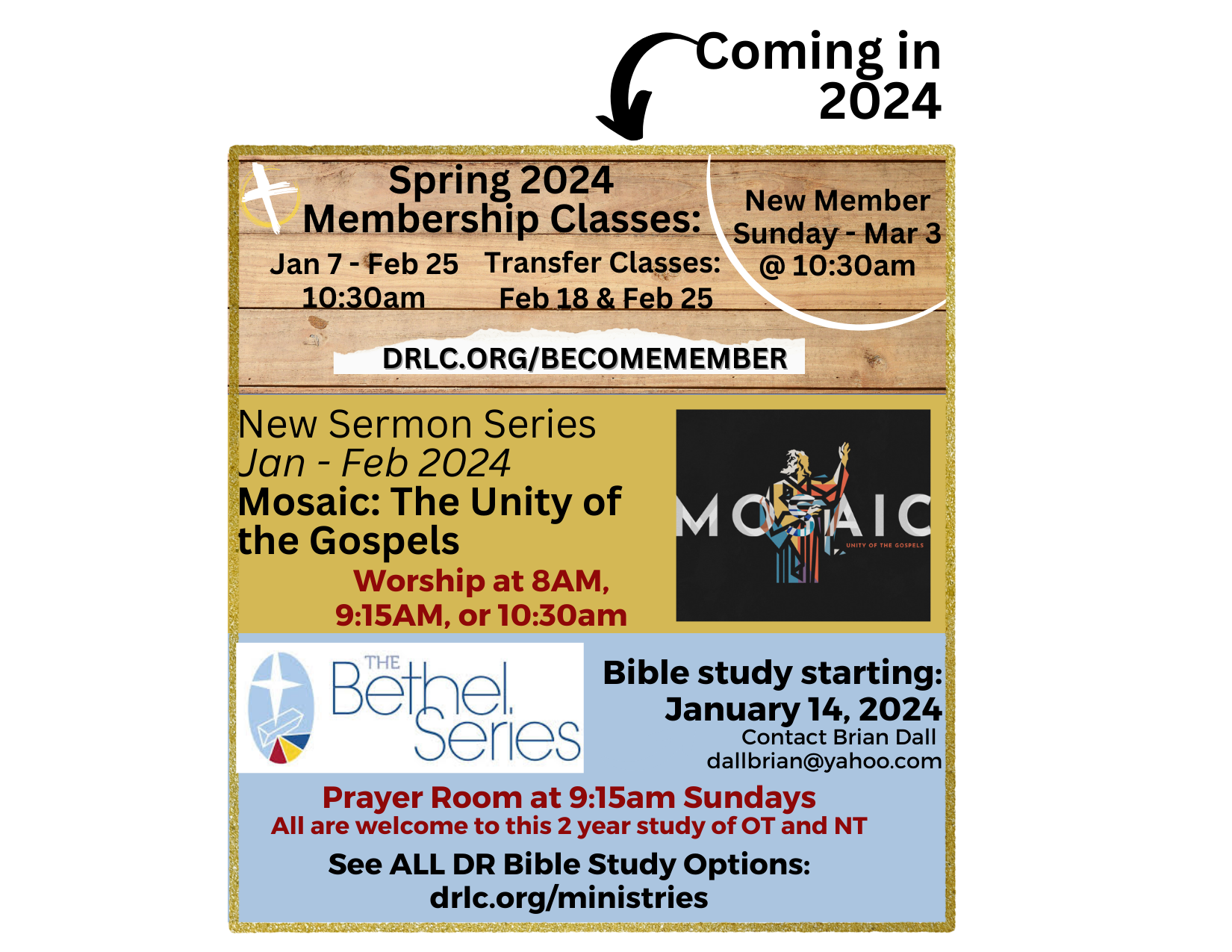 IMPORTANT LINKS FOR 2024 ITEMS: